ECO ESSENCE ROLLER SHADES – THE ECOLOGIC CHOICE FOR NATURE LOVERS
2020-07-09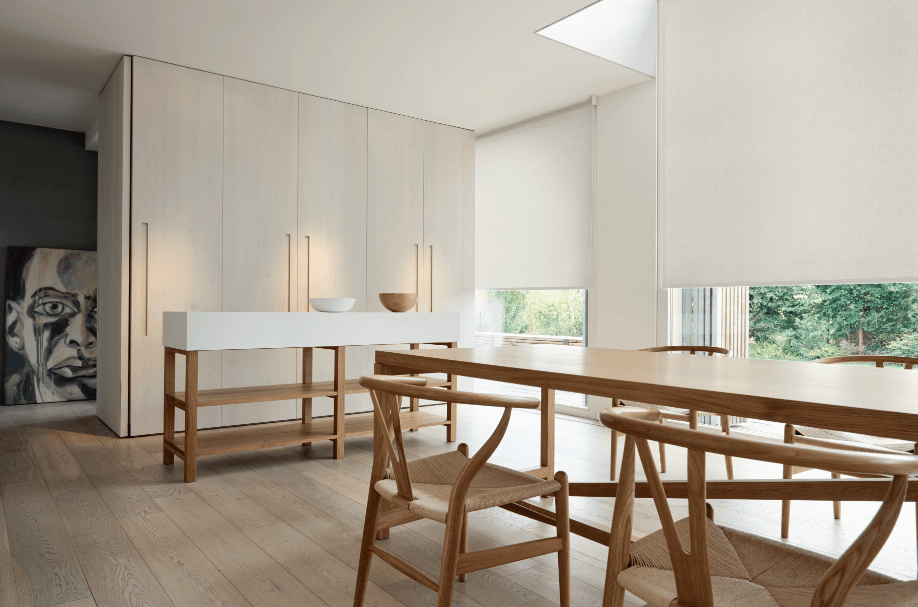 2020-07-09
ECO ESSENCE ROLLER SHADES – THE ECOLOGIC CHOICE FOR NATURE LOVERS
As everyday life returns to normal pace and we review the last half of the year, we note that this period has encouraged everyone to reassess their values. The whole world was forced to see many things from a different perspective, bow heads and obey the order, understanding that we all have to act unanimously for the sake of our own welfare and the welfare of others. As we depend on each other, we also saw that Nature, which often seems so majestic and untamed, also depends on our actions.
Complex periods purify the values, unite people and encourage a greater focus on stability, ecology and the welfare of people and nature. Therefore, we are proud that our generation sees nature's protection as a natural philosophy of life.
Stable choices – contribute to the world's welfare
We could speak about the pollution of the world, particularly through the production of plastic, but it is much more important to take actions which would contribute to stability, therefore we are glad to present clients with our ecologic collection of roller shades.
Eco Essence – the collection of roller shades featuring materials made of 100% recycled plastic.
Eco Essence – the first stable line of roller shades:
Materials are manufactured from 100% recycled plastic;

Metal roller shade frame and material can be recycled again;

11 plastic bottles are recycled for the production of 1 m

2

of material;

50% less energy and water is used for material production;

Influence of climate change is reduced by 30% in comparison to the production of regular materials;

Material weight 194 g/m

2

, thinness – 0.23 mm.

All materials are certified by Oeko Tex.

Easily cleaned with moist cloth.
Pallet of earthly colours
You will find seven colours of roller shade materials in Eco Essence collection.
Roller shades of subtle colours and pleasant texture will provide you with the desired privacy during the day. DEXTERA designer Ineta advises how to select the most suitable colour of the material for roller shades:
Blanc – white provides the sense of cleanliness and calmness, and is suitable for almost any décor. If, when selecting colours, you feel inner tension and find it difficult to decide – choose white. White will always be the colour which will suit.
Metal – the metal colour reflects light with its features and protects us from heat during the summer. This colour is a great option for the studio, office and for any room in the home where the windows are oriented to the southern side.
Limestone colour – light stone grey. This is very popular in modern interiors especially when people want to stay with earthly shades which fit perfectly well, whether combined or on their own – grey, brownish, brown, sand, white.
Moth – butterfly colour. Greyish brownish shade fits with all earthly shades, but it will be best revealed near peach pink and dark red.
Twill – elephant brownish. This colour is related to all brown shades, but it will look astonishing near the light blue of forget-me-nots! If you paint the walls bluish – necessarily choose the roller shades of the elephant brownish colour.
Raven – raven brown. It is a dark and bold colour suited perfectly in a home of exceptional design. This colour will frame the windows and will decorate them by exposing them. It is an enjoyable masculine colour which will fit in official premises, maybe in a reading-room or maybe in a conference hall, or perhaps in a bachelor's home. It would fit well with wall colours of warm sand or greenish yellow champagne colour.
Dark shadow – black, severe and exact, when you want shadow and dark. Maybe suited for those who work at nights and sleep during the day? Or just for those who want to stand out. Black will never be sombre, if it is decorated with fine subtle pattern, like the materials of this exceptional, nature protecting Eco Essence collection. Décor such as antiques and new modern timber furniture, light wood floorboards, patterned and wreathed, a mix of old and good, checked by time, but newly discovered, will look beautiful nearby.
Eco Essence stable collection of roller shades connects quality and our generation's philosophy of life – preserving nature for future generations, taking care of not only ourselves, but also the environment in which we live. This collection is intended for those who love nature and want to contribute to a cleaner world with their every touch.
You can see more about Eco Essence materials in the video of DEXTERA partner, COULISSE: https://www.youtube.com/watch?v=GwCnSqh9C1k