DEXTERA introduces new, anti-virus materials – for the convenience of us all
2021-07-29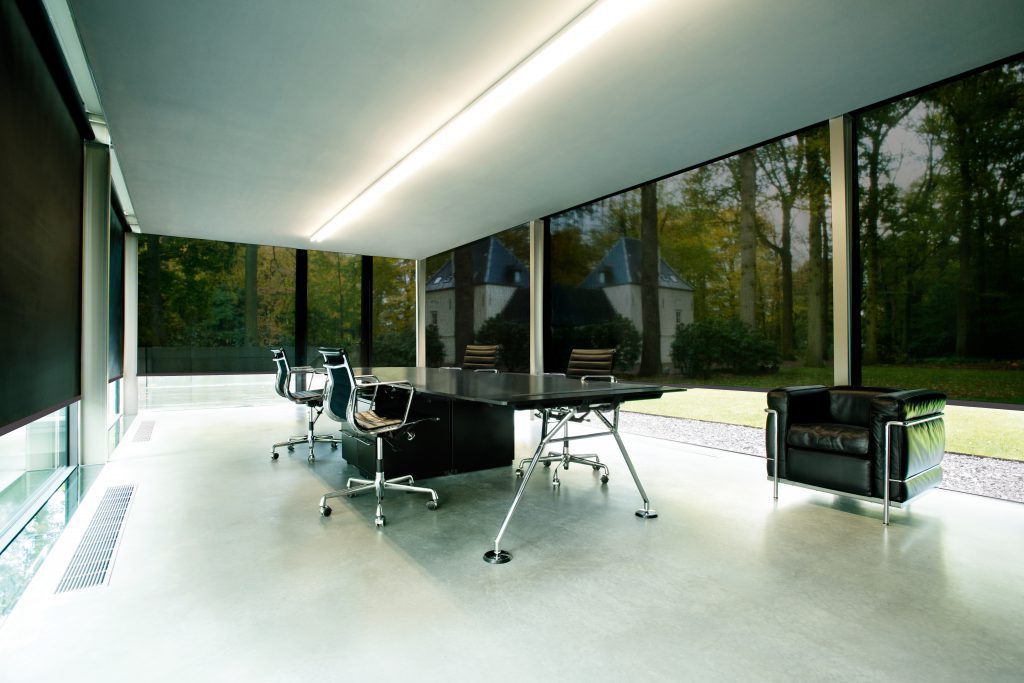 2021-07-29
DEXTERA introduces new, anti-virus materials – for the convenience of us all
DEXTERA introduces new, anti-virus materials – for the convenience of us all 
In recent years, everyone's most important priority has become health. We can't imagine entering the public sector without a disinfectant or other preventive measures. By implementing sun control solutions, DEXTERA has kept pace with the newest tendencies, and protects the safety of its clients by introducing exceptional materials which neutralise the virus in several seconds.
Especially experienced manufacturer of anti-virus materials
DEXTERA collaborates with a particularly reliable and experienced manufacturer of anti-microbial materials. The creation of such a textile was always the priority of COULISSE, a company that provides the materials designed to suppress the spread of microbes harmful to human health. This feature is particularly important when visiting various public areas. In response to urgent contemporary issues, this manufacturer of materials aims at guaranteeing that window covering solutions are beneficial in creating healthy and safe premises, and so they have introduced the new anti-virus material. COULISSE textile engineer Eva Jongejan said: "We are glad to be able to introduce the first anti-microbial and anti-virus material in the market. This material is distinguished by its quick and lasting anti-virus and anti-bacterial effect which helps stop the spread of COVID-19. Due to its functionality and longevity, priority was always given to this material, especially in such public areas as hospitals."
Best protection and reliability 
The newest anti-virus material is particularly suitable for premises with a public purpose where strict hygiene requirements are required. It also guarantees a safe environment at home or wherever children play. The newest studies demonstrate that COULISSE textile product is particularly effective with 99 per cent of Coronavirus parts neutralised within 16 seconds. This is impressive and essential protection.
This material belongs to Screen Essential 3000 line. Screen Essential is the material produced on the basis of PVC and polyester, with weaving reminiscent of the pattern of basket weaving. The material is friendly to both humans and the environment. It complies with Oeko-Tex requirements: the composition does not contain volatile organic combinations, phthalates, formaldehyde or heavy metals so the material is suitable for direct contact with skin. The colour pallet selection is also important – it consists of six shades inspected by time – beginning with white, sand colour and ending with grey or black shades. This guarantees that the material will complement a wide range of interior styles.  
Let's stay healthy and safe
DEXTERA invites everyone to be responsible and considerate of the health of each other. The new anti-virus COULISSE material is a particularly suitable way of taking care of each other and staying healthy. This product could be the first choice of public sector institutions (cafes, offices, hospitals, etc.) which would facilitate the care of the clients, employees and patients, and would define the social responsibility of all of us. DEXTERA believes that we can defeat all viruses if we work together and do our best.